Volkswagen Bus, Vanagon, Eurovan SEAT COVERS; 1977-79 BUS & 1974-79 CAMPER FRONT BUCKETS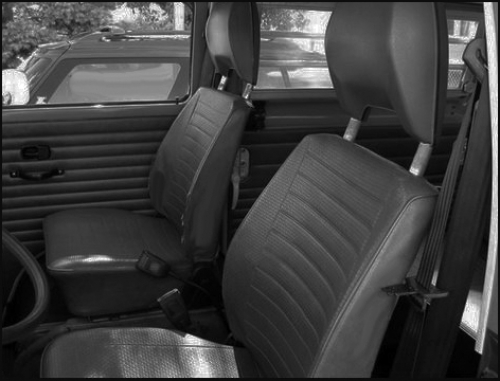 Most seat cover sales are basket weave, the most durable of fabrics,
and the least expensive because of production volume !

All seat covers are made by TMI, the leading supplier
of accurate, authentic replacement seat covers.



Most seat covers are custom made and require about six weeks to ship.
Installation Supplies
Installation Supplies
Instructions
Instructions
Headrest Cover Upholstery, Bus
Headrest Cover Upholstery, Bus
Classic Volkswagen Bus/Vanagon parts for the following years: 1950, 1951, 1952, 1953, 1954, 1955, 1956, 1957, 1958, 1959, 1960, 1961, 1962, 1963, 1964, 1965, 1966, 1967, 1968, 1969, 1970, 1971, 1972, 1973, 1974, 1975, 1976, 1977, 1978, 1979, 1980, 1981, 1982, 1983, 1984, 1985, 1986, 1987, 1988, 1989 and 1990