Karmann Ghia Seat Covers: Sedan, Full Sets, Two-Fabric Seats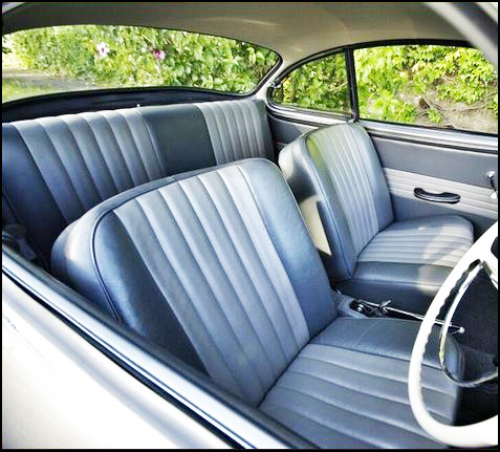 Shown are seats with blue vinyl trim and white vinyl inserts.
Options include tweed cloth, velour and vinyl inserts.

We can send fabric swatches upon request.
Please be certain of color and fabric choices when ordering as color dissatisfaction are not valid return claims.

All TMI seat covers are custom made.
They require an average of eight weeks to ship.

General
General
Instructions
Instructions
HeadRest Cover Upholstery
HeadRest Cover Upholstery
Seat Upholstery Accessories
Seat Upholstery Accessories
Karman Ghia parts for the following years: 1956, 1957, 1958, 1959, 1960, 1961, 1962, 1963, 1964, 1965, 1966, 1967, 1968, 1969, 1970, 1971, 1972, 1973 and 1974