Karmann Ghia Convertible Tops, Package Specials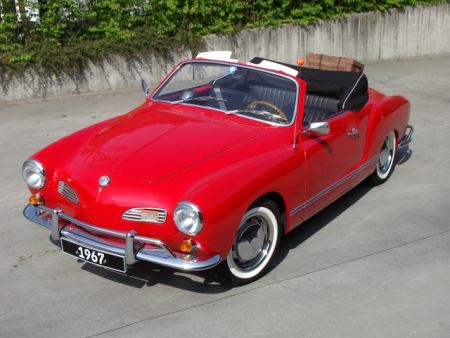 Volkswagen Top Key Features:
Quality: Made to Volkswagen specs, 100% fit guarantee.
Our Ghia tops are made by a specialist in replacement German tops.
Original Configuration:One piece top, with a glass window after mid 1969.
One piece top with built in plastic window up to mid 69
Original Factory Material: Haartz Pinpoint Vinyl

Alternate Materials: Haartz stayfast canvas

There is a wide variety of parts that you may or may not need to complete your top restoration. Let us know what you're looking for and we'll be happy to customize a package for you with what you need. Call our sales manager Kevin Hartman Monday thru Friday at 401-789-0472. Or, order a standard package listed on this page.

Shop with confidence:

5 year manufacturer warranty.
General
General
Instructions
Instructions
Installation Supplies
Installation Supplies
Hinge Covers
Hinge Covers
Karman Ghia parts for the following years: 1956, 1957, 1958, 1959, 1960, 1961, 1962, 1963, 1964, 1965, 1966, 1967, 1968, 1969, 1970, 1971, 1972, 1973 and 1974