Volkswagen Beetle Convertible Top Boots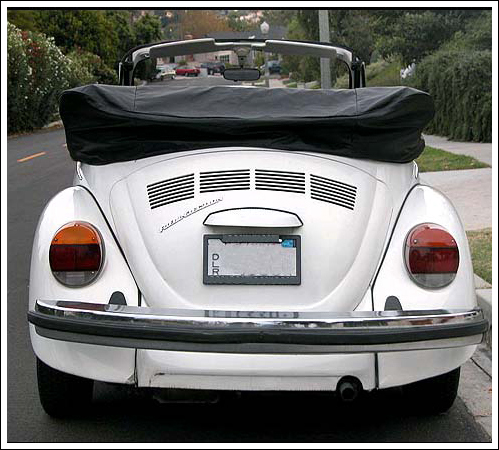 How To Choose A Boot:

The Beetle convertible top boot stores the top when it is down. It enables a handsome presentation when the top is lowered. Here's how to choose one.
You'll find Beetle convertible top boots in Haartz Pinpoint Vinyl, modern Boot Vinyl and Haartz Stayfast Canvas.

Varying boot configurations fit Beetles form 1949-1979.

You can have your boot match the top, or the boot can match the color of your car's interior. When the top is stored in the boot, what you see is the interior, the body, and the boot.

Modern Boot Vinyl

has the texture of door panels and seat cover trim. This boot vinyl has a slight "give" that makes it easy to use.

Haartz Stayfast Canvas

will be difficult to "break in" as a boot, but is often sought as a "rich looking" top boot fabric.

Pinpoint Vinyl

, matching the convertible top, is popular but also requires "break in" time.
About installation of boot snaps: Snap locations on the boot are easily transferred from the body studs
using chalk. The snaps are easily banged into place and the process guarantees perfect alignment
of the new boot with the body.
Classic Volkswagen Beetle parts for the following years: 1949, 1950, 1951, 1952, 1953, 1954, 1955, 1956, 1957, 1958, 1959, 1960, 1961, 1962, 1963, 1964, 1965, 1966, 1967, 1968, 1969, 1970, 1971, 1972, 1973, 1974, 1975, 1976, 1977, 1978 and 1979