Volkswagen Bus, Vanagon, Eurovan TOPS FOR CAMPERS, SEALS, PARTS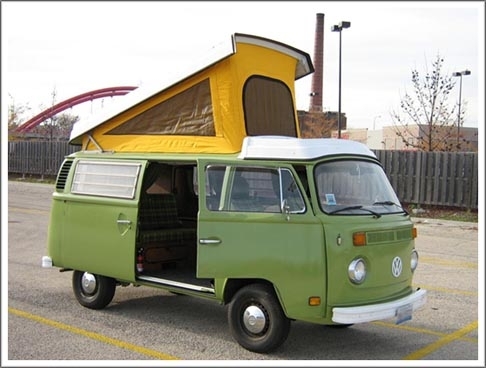 About Our Bus Replacement Tents:
These Westfalia replacement tents replicate originals.
Our Westfalia tents are made of acrylic material is 100% solution dyed for long lasting color fastness.
These Westfalia replacement tents utilize factory attachment points, fit and finish.
All window screens are 20x20 mesh to keep inside of camper bug free.
Tent side windows zip out but side-window screens are sewn-in.
Each Top Tent comes with a three year manufacturer's warranty on workmanship and materials.
Install instructions are included with each Camper tent purchase.
Westfalia Tops
Westfalia Tops
Eurovan Tops
Eurovan Tops
Seals
Seals
General
General
Installation Supplies
Installation Supplies
Instructions
Instructions
Interior Trim
Interior Trim
Classic Volkswagen Bus/Vanagon parts for the following years: 1950, 1951, 1952, 1953, 1954, 1955, 1956, 1957, 1958, 1959, 1960, 1961, 1962, 1963, 1964, 1965, 1966, 1967, 1968, 1969, 1970, 1971, 1972, 1973, 1974, 1975, 1976, 1977, 1978, 1979, 1980, 1981, 1982, 1983, 1984, 1985, 1986, 1987, 1988, 1989 and 1990