Karmann Ghia Trunk: Carpets and Tire Covers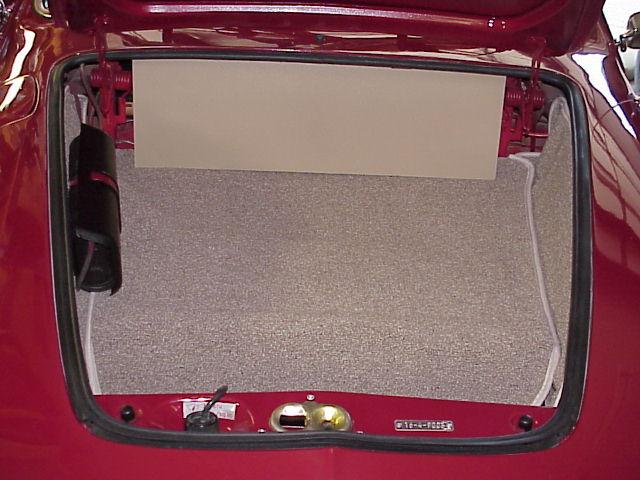 Karmann Ghia Trunk: Carpets and Tire Covers
• Trunk Carpet Kits cover front of the part of the trunk but not the spare tire.
• Edges are finished with matching yarn binding to prevent fraying and you give
you a finished.
• Tire Covers are sold separately.
•
Custom Carpets take a minimum of 10 to 14 weeks to ship.
Trunk Kits
Trunk Kits
Tire Covers
Tire Covers
Carpet Kits, Trunk Sets
Carpet Kits, Trunk Sets
Adhesive and Heat Shields
Adhesive and Heat Shields
Karman Ghia parts for the following years: 1956, 1957, 1958, 1959, 1960, 1961, 1962, 1963, 1964, 1965, 1966, 1967, 1968, 1969, 1970, 1971, 1972, 1973 and 1974