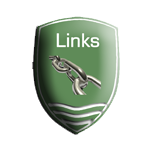 Do you have a favorite site that you go to?
Let us know about it
and we can post it here!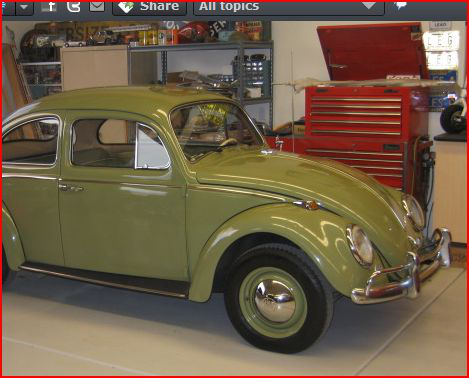 Bob's 1967 VW Beetle
Someday, when the time is right, I would like to own a 1967 Volkswagen Beetle, fully restored and painted similar to this 1964 which was sold on eBay in January 2010 for $7,700.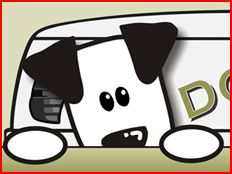 DogsnDubs
Dogs N Dubs is a small company based in Oldham, Greater Manchester, England.
Marc & Bev Doyle, a husband & wife team, have taken their love of animals and VW's and channelled that enthusiasm into designing and printing a range of clothing and gifts for like minded people.
Marc & Bev have 9 dogs (1 Greyhound, 3 Lurchers, 3 Deerhounds, a Westie and 2 cross breeds (as well as 7 cats!) They also are the proud owners of a 1974 Late Bay Window Panel Van (which is, as yet nameless!).
Marc, Bev and one or two of their dogs can be seen attending many of the VW shows around the country.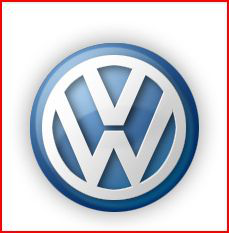 How to draw a Volkswagen Logo in Photoshop
This tutorial is going to show you how to draw the legendary Volkswagen emblem logo by using Layer Styles, Radial Gradients, and the Polygonal Lasso selection tool in order to do the tracing part. The image below show our end result.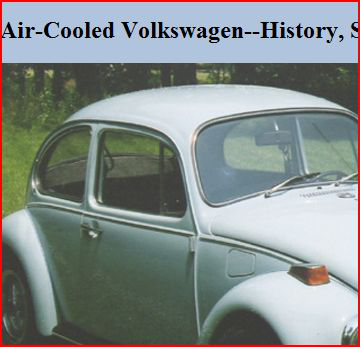 Volkswagen History
The Air-Cooled Volkswagen--History, Specifications, and Pictures