Volkswagen Rabbit/Cabriolet Convertible Tops, 1979-94, Package Specials
Key Features:
Quality: Made to Volkswagen Specs, 100% fit guarantee.
Original Configuration:One piece top.
Original Factory Material: Cabrio vinyl.
Original Window: Glass window, you will re-use your original.
Original Colors: Beige, Black, Dark Blue, Mazda Tan, Saddle and White.
Alternate Materials: Premium Haartz stayfast canvas.
Package Specials: Cost savings for all of your installation needs with package specials, this includes the detailed manual, new cables and glue.
Shop with confidence: 5 year manufacturer warranty.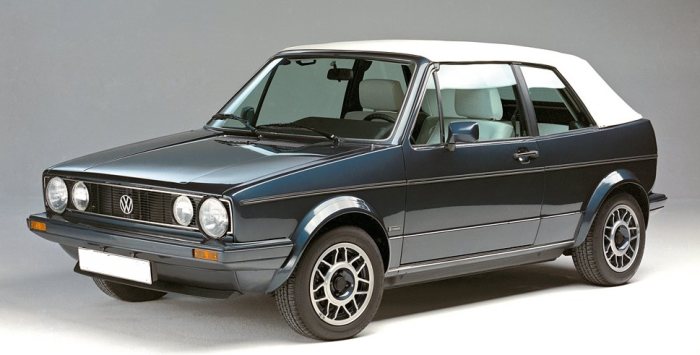 Shop


---
Convertible Tops
Accessories
Installation Supplies
Latches
Wind Deflector
Cables
Rubber Seals
General
Volkswagen Rabbit/Cabriolet parts for the following years: 1980, 1981, 1982, 1983, 1984, 1985, 1986, 1987, 1988, 1989, 1990, 1991, 1992, 1993 and 1994