Karmann Ghia Convertible Tops, Package Specials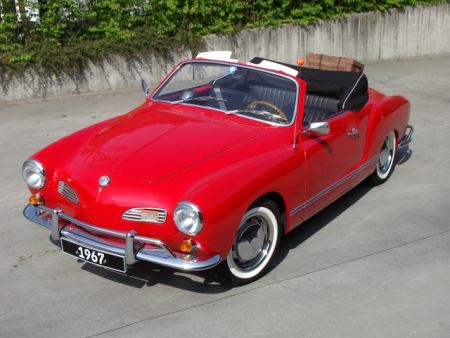 Volkswagen Top Key Features:
Quality: Made to Volkswagen specs, 100% fit guarantee.
Our Ghia tops are made by a specialist in replacement German tops.
Original Configuration:One piece top, with a glass window after mid 1969.
One piece top with built in plastic window up to mid 69
Original Factory Material: Haartz Pinpoint Vinyl
Original Window:Use your original window if glass, or order customized Ghia top with replacement plastic window.

Mid 69 and earlier Ghias with original plastic window,
our top has sealed in plastic window as original.

Original Colors: Black
Alternate Materials: Haartz stayfast canvas
Package Specials: Cost savings for all of your installation needs with package specials:, We offer the detailed installation manual, new cables, pads/webbing, tack strips and glue kit.

There is a wide variety of parts that you may or may not need to complete your top restoration. Let us know what you're looking for and we'll be happy to customize a package for you with what you need. Call our sales manager Kevin Hartman Monday thru Friday at 401-789-0472. Or, order a standard package listed on this page.

Shop with confidence:

7 year manufacturer warranty.
Shop


---
General
Instructions
Karman Ghia parts for the following years: 1956, 1957, 1958, 1959, 1960, 1961, 1962, 1963, 1964, 1965, 1966, 1967, 1968, 1969, 1970, 1971, 1972, 1973 and 1974