Karmann Ghia Convertible Tops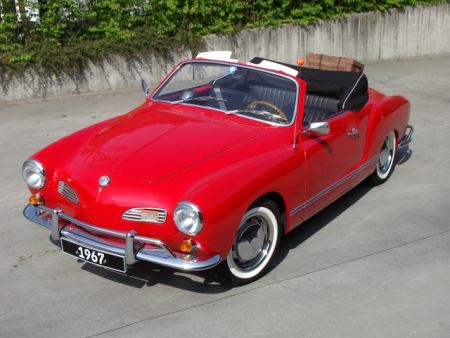 Karmann Ghia Convertible Tops:
On this page, you'll find replacement convertible tops for your Karmann Ghia. These tops are just the outer skin of the convertible top. You can either re-use your rear glass window (for Karmann Ghia from mid 1969 onward), or you can replace it with a custom made top with a built-in plastic rear window. (This applies to the mid 1969 Karmann Gha and later convertibles; earlier Ghia convertible tops had oem plastic rear windows.

You will find Ghia convertible tops listed on this page in original pinpoint vinyl or luxurious stayfast canvas. If you are installing your Karmann Ghia top yourself, we suggest you check out our Karmann Ghia convertible top packages, just click here.

The best instructions for installing a Karmann Ghia convertible top are contained in one of our two manuals: one for the earlier Karmann Ghia and one for the late Karmann Ghia. They are listed on our "Books and Literature" page.

General
General
Instructions
Instructions
Hinge Covers
Hinge Covers
Karman Ghia parts for the following years: 1956, 1957, 1958, 1959, 1960, 1961, 1962, 1963, 1964, 1965, 1966, 1967, 1968, 1969, 1970, 1971, 1972, 1973 and 1974