Volkswagen Beetle Window Glass: Rear Window (Sedan & Convertible)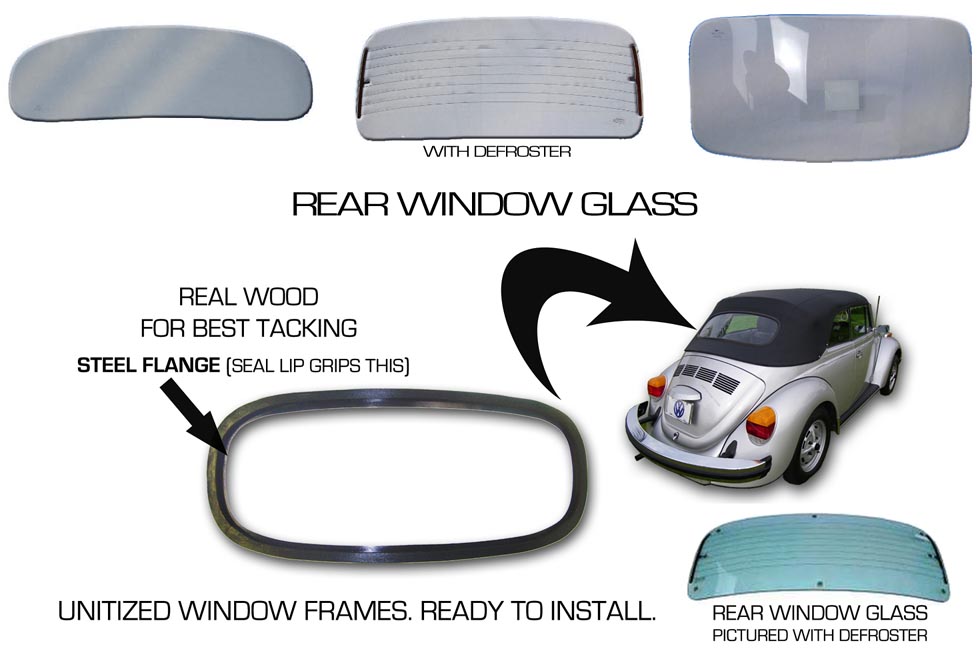 Have a question?
Talk to us!
---
Important Information
A special note about convertible rear windows: The late model rear window glass will fit any convertible, provided that (1)you are doing a new convertible top, and (2)that you fit the new top with a frame for the late model glass. There are advantages to doing this. The earlier glass is becoming harder and harder to get. The later glass will be easier to replace, if necessary, in the future. Finally, it is less expensive (because it is more frequently sold.)
For those of you doing a new top restoration, consider the package offered: a new unified frame (consisting of the ready to mount steel and wood assembly already glued together, plus the rear window seal, and the rear window glass.
Classic Volkswagen Beetle parts for the following years: 1949, 1950, 1951, 1952, 1953, 1954, 1955, 1956, 1957, 1958, 1959, 1960, 1961, 1962, 1963, 1964, 1965, 1966, 1967, 1968, 1969, 1970, 1971, 1972, 1973, 1974, 1975, 1976, 1977, 1978 and 1979