Volkswagen Beetle Body Molding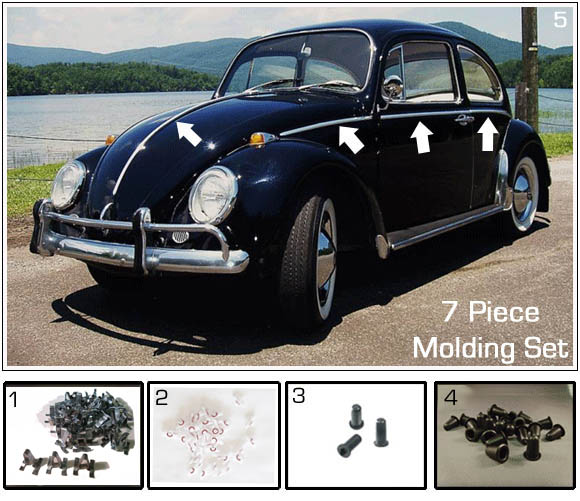 Have a question?
Talk to us!
---
Important Information
Volkswagen Beetle body molding sets are available in polished aluminum and in stainless steel as well as chromed. They are available with the shorter hood strip where you will want to place the hood emblem. And they are available with the longer strip for no emblem installation.
Note that molding sets do not come with their clips or the clip seals. Those must be ordered separately.
Classic Volkswagen Beetle parts for the following years: 1949, 1950, 1951, 1952, 1953, 1954, 1955, 1956, 1957, 1958, 1959, 1960, 1961, 1962, 1963, 1964, 1965, 1966, 1967, 1968, 1969, 1970, 1971, 1972, 1973, 1974, 1975, 1976, 1977, 1978 and 1979