Volkswagen Bus and Vanagon Stool, Custom Made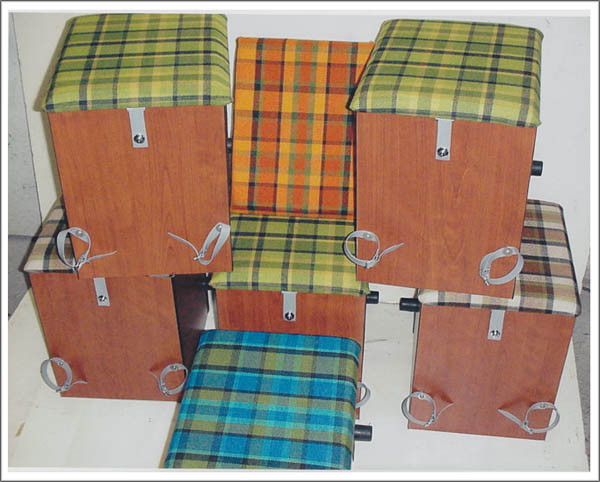 Have a question?
Talk to us!
---
Important Information
We would like to introduce you to our new product for the 1973-79 Westfalia camper.
This exact reproduction stool is manufactured at our vendor's location with high quality standards in mind. These stools have the exact hinges, fasteners, side rubber bumpers, straps, and buckles as the original.
The stools come in two sizes, a shorter for the 73-75 and a taller for the 76-79. All fabric colors are available and custom fabrics and stool inserts can be made to order.
Classic Volkswagen Bus/Vanagon parts for the following years: 1950, 1951, 1952, 1953, 1954, 1955, 1956, 1957, 1958, 1959, 1960, 1961, 1962, 1963, 1964, 1965, 1966, 1967, 1968, 1969, 1970, 1971, 1972, 1973, 1974, 1975, 1976, 1977, 1978, 1979, 1980, 1981, 1982, 1983, 1984, 1985, 1986, 1987, 1988, 1989 and 1990