Volkswagen Bus and Vanagon Roof Rack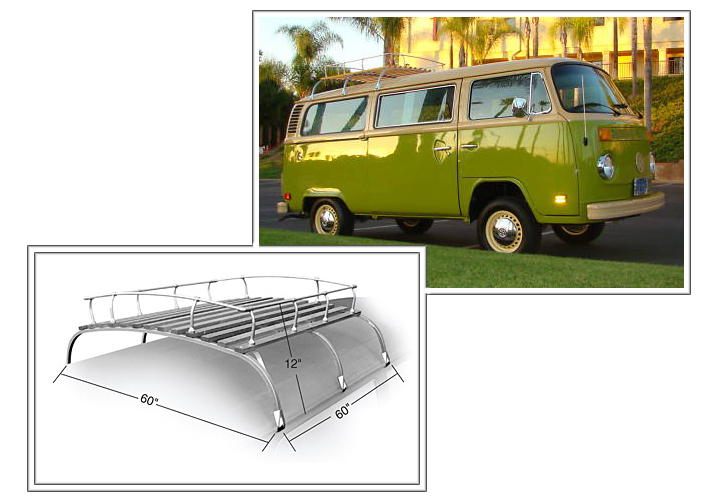 Have a question?
Talk to us!
---
Important Information
New Bus (Type 2) 1950-79 wood slat roof rack is as good as it gets. An excellent replica of the original made better! Adds that vintage look to any early bus, from the 23 deluxe to the late Buses. Features high quality zinc plated steel and attractive finished wood slats. The knock down design is easy to assemble. Best yet, it can be shipped flat packed by UPS. Comes complete with all mounting hardware and instructions.
Classic Volkswagen Bus/Vanagon parts for the following years: 1950, 1951, 1952, 1953, 1954, 1955, 1956, 1957, 1958, 1959, 1960, 1961, 1962, 1963, 1964, 1965, 1966, 1967, 1968, 1969, 1970, 1971, 1972, 1973, 1974, 1975, 1976, 1977, 1978, 1979, 1980, 1981, 1982, 1983, 1984, 1985, 1986, 1987, 1988, 1989 and 1990