Volkswagen Beetle Exhaust Components 1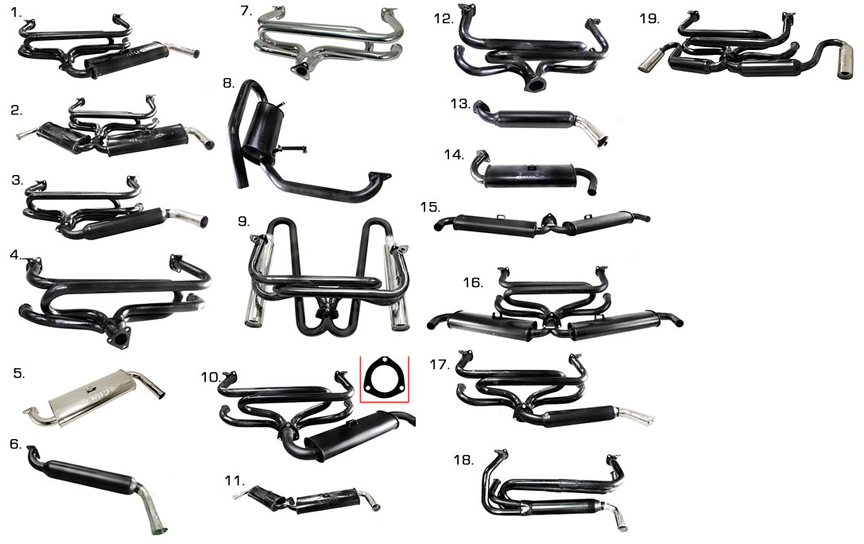 These are EMPI exhaust systems. Steel is 16 guage.
Tubes are smoothly bent, not crimped and flanges are machine ground dead smooth.
Systems can be used with stock heater boxes or J-tubes. Install kit and flex hose included.
Note: Factory black paint coating should be stripped. System should then be coated with exhaust paint available at most auto parts stores.
---
Classic Volkswagen Beetle parts for the following years: 1949, 1950, 1951, 1952, 1953, 1954, 1955, 1956, 1957, 1958, 1959, 1960, 1961, 1962, 1963, 1964, 1965, 1966, 1967, 1968, 1969, 1970, 1971, 1972, 1973, 1974, 1975, 1976, 1977, 1978 and 1979