Volkswagen Beetle Convertible Top Package Specials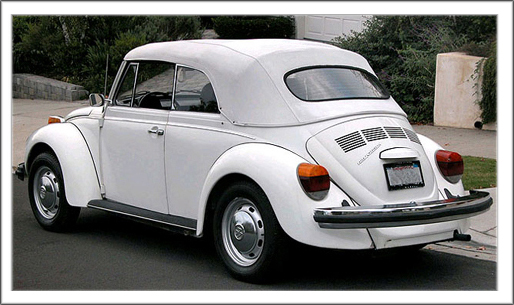 Volkswagen Beetle Top Key Features:
Quality: Made to Volkswagen specs, 100% fit guarantee.
Original Configuration: One piece top accepting your original or replacement glass window and its frame.
Original Factory Material: Haartz Pinpoint Vinyl
Original Window: Use with your original window or check our rear window parts page for replacement glass, frame, etc.
Original Colors: Black
Alternate Materials: Haartz stayfast canvas
Package Specials: Cost savings for all of your installation needs with package specials., We cann provide the detailed installation manual, new cables, pads/webbing, wood bows and seals, etc.

Customize Your Package:

As a Beetle convertible top restorer, you're faced with a wide variety of parts that you may or may not need to complete your top restoration. Let us know what you're looking for and we'll be happy to customize a package special for you at discounted price. Call our sales manager Kevin Hartman Monday thru Friday at 401-789-0472. Or, order a package listed on this page.

Shop with confidence:

8 year manufacturer warranty.
---
General
Cleaning & Protectant
Instructions
Classic Volkswagen Beetle parts for the following years: 1949, 1950, 1951, 1952, 1953, 1954, 1955, 1956, 1957, 1958, 1959, 1960, 1961, 1962, 1963, 1964, 1965, 1966, 1967, 1968, 1969, 1970, 1971, 1972, 1973, 1974, 1975, 1976, 1977, 1978 and 1979